Why Renovating, Decorating and Building Make Sense Now
"Eye on Design" Archive from Mann Report (Article By Gail Green)

It's an upside down economy; so, why would it make sense for the consumer to spend dollars on renovating, decorating, or building now? In addressing this question to a residential real estate broker, architect, and contractor, I received some very interesting, yet rational answers. When dollars are most precious, does it make sense (no pun intended) to spend? Is there an upside, a positive, if you will, to actually renovate now? And, if so, why is it a really intelligent move? The answers are varied and numerous.
To enumerate a few, they are: labor costs are less expensive, the consumer gets better prices on goods and services, the trades are available, ready, and willing to start work, remodeling and building are executed at a faster pace due to availability of sub-contractors, more attention is paid to the client, more attention is paid on detail with work executed in a more meticulous manner, the consumer gets more for their money because of more rigorous bidding, the interest rates are at a low point, to list the major incentives.
William Vilkelis of Halstead notes that there are a number of reasons why now is a good time for the consumer to consider buying and renovating. "With historically low interest races and the availability of tax credits, the market is stable because lenders have tightened their lending requirements and there is the perception that 'value' exists in the market right now." Vilkelis says that in "just a little over six months, the market went from a buyer's market to one of equilibrium." That is, it is now a well-balanced industry that sees buyers and sellers on relatively equal footing. For this Halstead broker, for instance, inventory is moving quickly on the Upper West Side, where he can't get a buyer in quickly enough to see a property because of an already written commitment. Unlike the previous markets which saw a sharp rise in seller's prices, this one is more stabilized. Buyers are seeing more reasonable prices; that is, they see value in the marketplace and are therefore purchasing fairly priced properties.
For the contractor, similar observations are made. Travis Barkstedt of Travis Robert Renovations believes that this economy "presents an opportunity to work with the best available labor, which is now ready and willing." From his perspective, "with a more relaxed economy, building is performed at the highest level of standards with an eye on detail." In addition, the industry has provided various building materials and energy rebates, along with various tax credits. Travis notes that "renovating saves the cost of selling and moving." He encourages his clients to invest in their current homes or build anew for increased property value.
And, for the architect and designer, this upside down economy actually provides an excellent venue for the client to renovate and redecorate. First and foremost, the best of the best in terms of labor and materials is available. The service element is excellent: vendors are motivated to supply the architect and designer with materials almost on demand. As David Estreich, of David Estreich Architects notes, "This is a superb time for the consumer to renovate; they get lots of attention from vendors, and the best available pricing from the contractors." From his perspective, the three most valuable investments for the consumer now are: the kitchen, the bath, and the master plan. Of course, kitchens and baths, while the most expensive rooms in the house to renovate are also the most remunerative investment. They add an enormous value to the apartment or house. A more discrete and less obvious investment, which in theory is the most valuable, is a concept, a Master Plan. Estreich believes that this two-dimensional layout is extremely important to the success of the flow of the house. Before anyone invests in beautiful furniture, they need to invest in a developed scheme, one in which all the pieces fit perfectly in place. He says that "once you have a plan, you can then implement it one piece ac a time. Invest in a plan, and you invest in the basic foundation of your home, one that will last forever."
For these three professionals, this economy has an upside. The positives preside for the consumer, as they enable the buyer to get both excellent service and great value.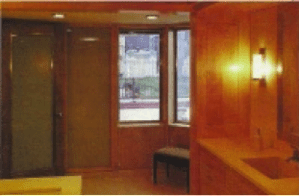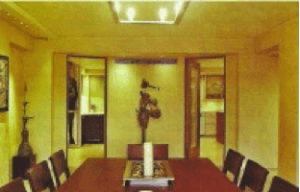 *Note – Article adapted from print. Images reflect reduced quality.
Click here to view original print article.
____
Like this post?
Subscribe to our newsletter for more design tips, tricks and insights!