What's Hot, What's Not
"Eye on Design" Archive from Mann Report (Article By Gail Green)

A major trend in today's design world comes in two forms: detail and finish. The age of Serenity heralded forth a new concept in terms of living that has decidedly influenced design both architecturally and decoratively. In terms of architecture, the buyer now looks for spaces that are light, open and airy. In terms of decoration, simplicity is key with an accent on the quiet natural colors like beiges, browns and whites. Together the form and content make up for the buyer a space that is simple yet elegant, spacious yet warm.
When purchasing an apartment, one of the first things a potential buyer eyes is the quality of finishes and detail. Three new concepts have hit the marketplace, enhancing both the beauty and salability of space. They are as follows: back painted glass, an unusual combination of materials and ornamental plasterwork. All require an accommodating eye and pocket for quality, as they can all be quite costly to execute.
Back painted glass, originally used in commercial installations, when employed in residential spaces adds a very clean, easy to maintain, and aesthetically brilliant look. The glass, while a hard surface, seems to create softness that quietly juxtaposes its material. With very little necessary seam work involved, it is clean, neat and highly luminescent. And, at different times of the day, it reflects back variations of its primary hue. It is easy to install, comes in many different colors and can be used very successfully with other materials in either a modern or traditional context.
Another innovation is that of ornamental plasterwork. Very popular in the 18th and 19th centuries, it has now had a comeback in its more modern expression. Used on the walls, ceiling, and cabinetry, plasterwork enhances and brings richness to any surface. Its three-dimensionality adds interest and definition to an otherwise boring space. Although the composite material is time and labor intensive in its installation, the end result is aesthetically very satisfying.
A third new trend is that of mixing different materials in order to create unusual and interesting surfaces. For instance, the designer/architect can combine glass, metal, and wood all together, creating a perfectly blended composite. In the illustrated photo, the glass is of two types: cast and sandblasted. The metals are satin stainless steel, sandblasted stainless steel and polished stainless steel. The wood, while detailed with reveals and custom moldings, plays as a backdrop to the more elaborate metal and glass work. In bathrooms, glass tile can be combined with wood and/or metal inserts. Wood cabinets can have metal and leather detailing. The secret behind the successful implementation of combining finishes is the quality craftsmanship employed in creating them. Detail and quality go hand in hand.
What these three trends are illustrating is our modern expression for richness of style, simply formed. Nothing over the top, but simplicity takes the reigns of quality and detail, creating elegant, subtle spaces that speak for themselves: simple, but elegant bastions of living.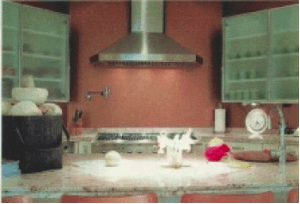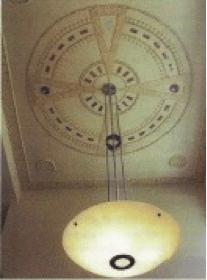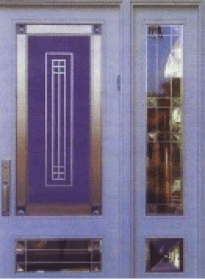 *Note – Article adapted from print. Images reflect reduced quality.
 Click here to view original print article.
____
Like this post?
Subscribe to our newsletter for more design tips, tricks and insights!