Meet Our New Book! "An Insider's Guide to Interior Design for Small Spaces"
Gail Green Interiors is proud to announce the Spring arrival of the company's first official book AN INSIDER'S GUIDE TO INTERIOR DESIGN FOR SMALL SPACES: How to Create a Beautiful Home Quickly, Effectively and on a Budget (available April 2015). Please visit our BOOKS page to learn more and stay tuned as we share exciting updates.
Here is a quick snapshot: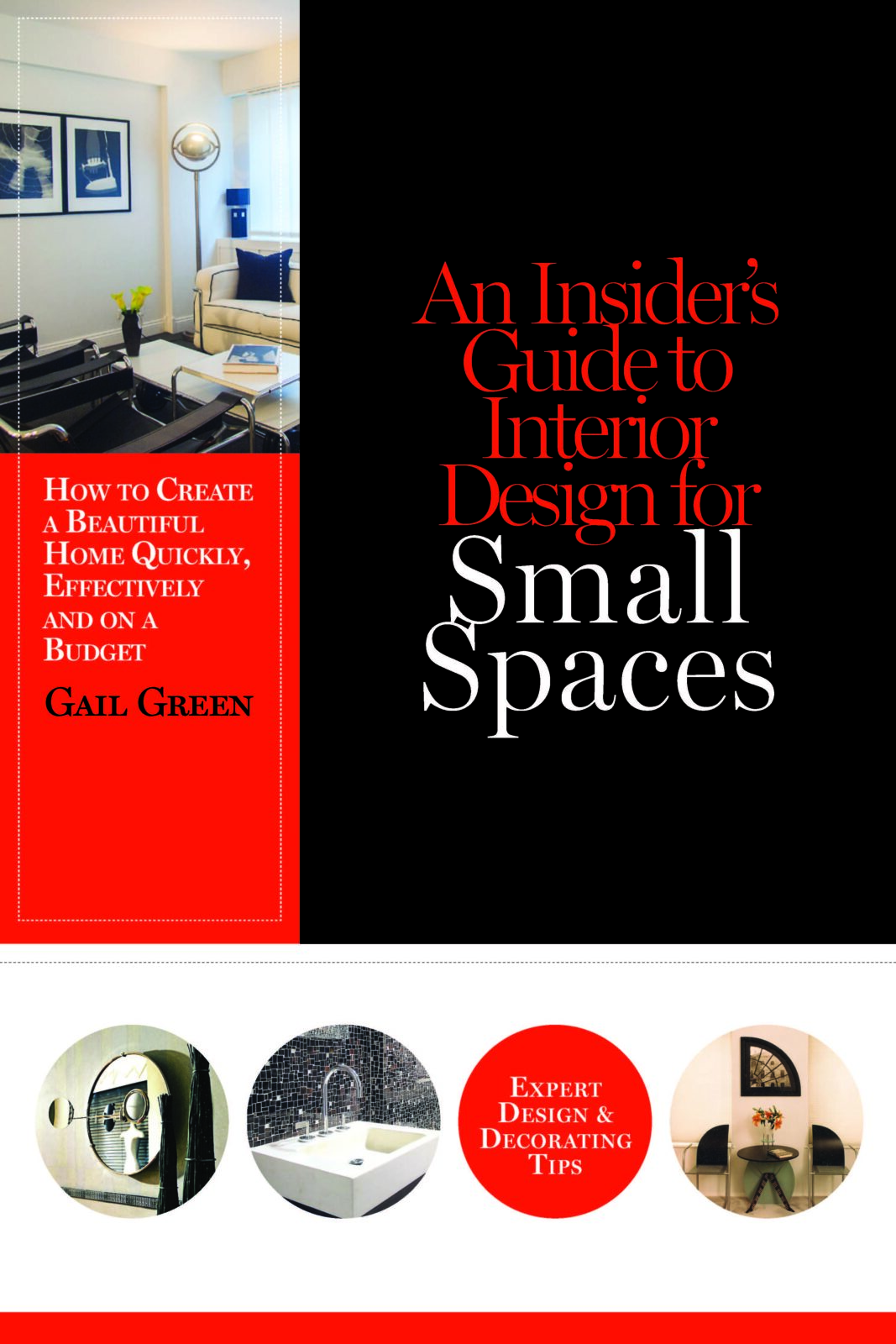 "Whether you own or rent, designing and decorating small spaces can be a challenge. Where do you start? How much should you budget? Is DIY decorating an option, or is working with a professional the best way to achieve results? An Insider's Guide to Interior Design for Small Spaces answers all these questions and more, welcoming you to the world of small space design and helping you transform your home quickly—and without breaking the bank.
Drawing on more than thirty years of design experience, New York City-based author Gail Green introduces you to interior design basics and guides your journey through four distinct focus areas:
  Color and paint
  Furniture arrangement and selection
  Lighting
  Architectural changes
Green shares her expert tips for solving common design and decorating issues, such as how to make a small space look bigger, how to choose the best colors for small rooms, how to select the best furniture for small rooms and how to organize a small space on any budget. Renters will discover landlord-approved design ideas for small spaces, and homeowners will learn how to increase property value through minor renovations.
Home is the most important space in our lives. It's where we wake up every morning and where we go to sleep at night. It's where we spend time with our families and relax after a long day of work. When we invest in our homes, we invest in ourselves. Fortunately, interior design for small spaces doesn't have to be costly or time consuming.
With An Insider's Guide to Interior Design for Small Spaces, you'll avoid common pitfalls and overspending, and learn how to implement small enhancements for immediate results. Impress yourself and others by applying professional tricks and techniques to transform your small living space into a beautiful, upscale dwelling you're happy to call home."
Look out for more fun news over the coming weeks.